What can we help you with?
1. Navigate to Finance > Payments

2. Click "Add Payment"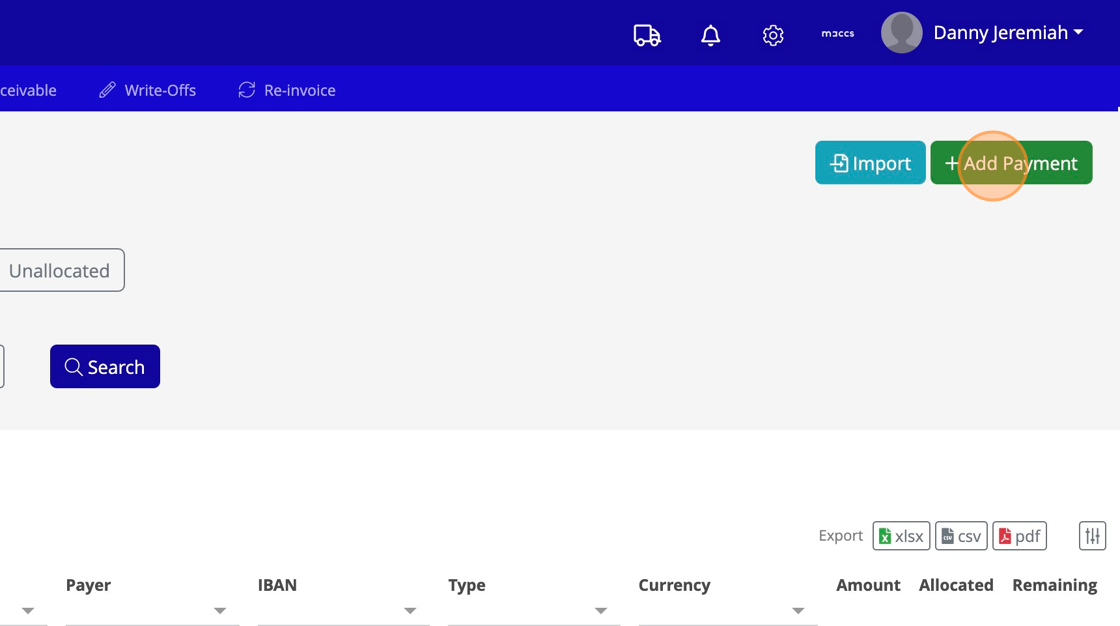 3. Type the first few letters of the Payer you wish to add a Payment for in the search box, and click the correct one.
4. If you wish to change the date the payment was received, click here.
5. You can add a description for the payment here, if desired.
6. You can change the type of payment here.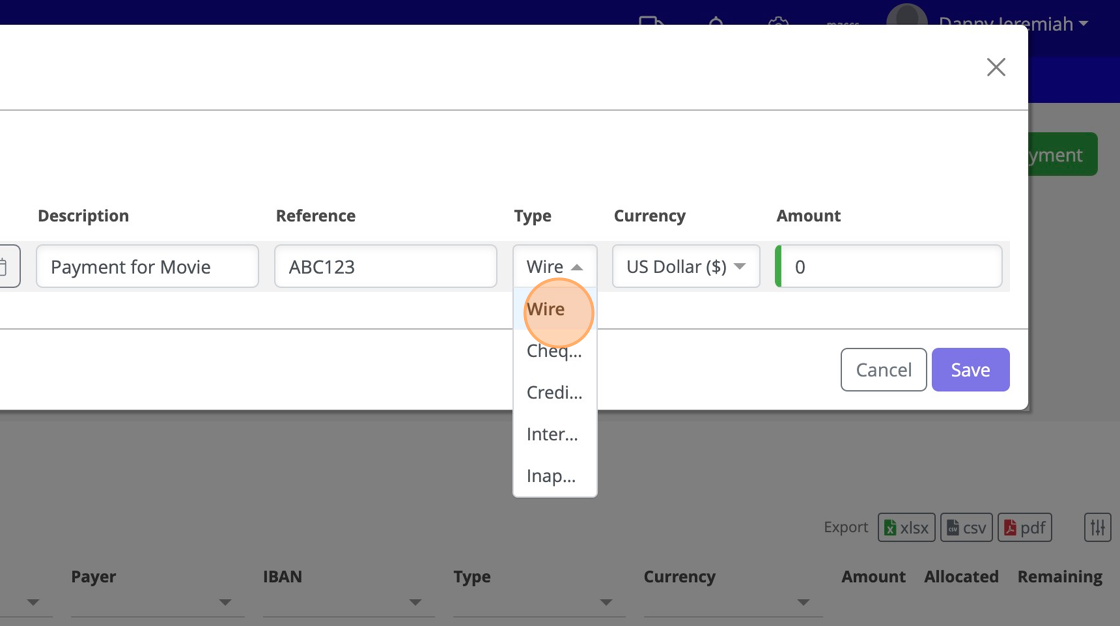 7. If the payment was received in a different currency from your default, set it here.
8. Once you enter an amount, a new line will be created for any further payments. When you're done, hit 'Save' and the payment will be created.
9. To approve a payment, so that it can be allocated to an Invoice/Booking, check the box next to it and click on 'Approve'
Click "Approve (1)"
10. Click "Yes" and you're done. You can now allocate your payment.